Sadly, he killed a woman, not a garbage bag. And he didn't die.
In Alameda, they murmur "Yes!" In unison.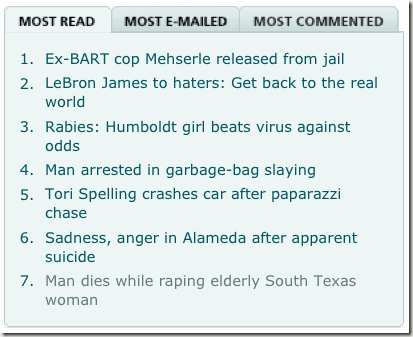 ---
Ah, memories. I got my first gun, a .22 semi-automatic, when I was Payton's age. At a show like this, I'd have been torn between the cool of "shotgun/rifle combo" and the uncool of "youth model." I wonder what Payton ended up with.
"Cape Girardeau resident Todd Alexander, right, helps daughter Payton Alexander, 9, look at a Rossi Youth Model Shotgun/Rifle Combo during the Missouri Gun and Knife Show at the Show Me Center on Saturday, March 13, 2010. Payton started hunting last year and came to the show with her father to look for her first gun."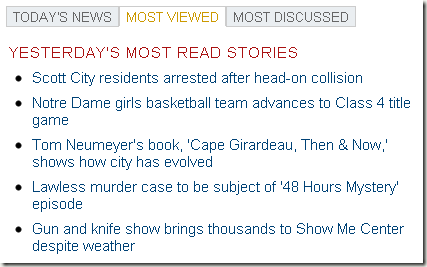 ---
---
---
---
---